Camping Brantome Peyrelevade, Avenue Abdre Maurois, F-24310 Brantôme, Tel 0553057524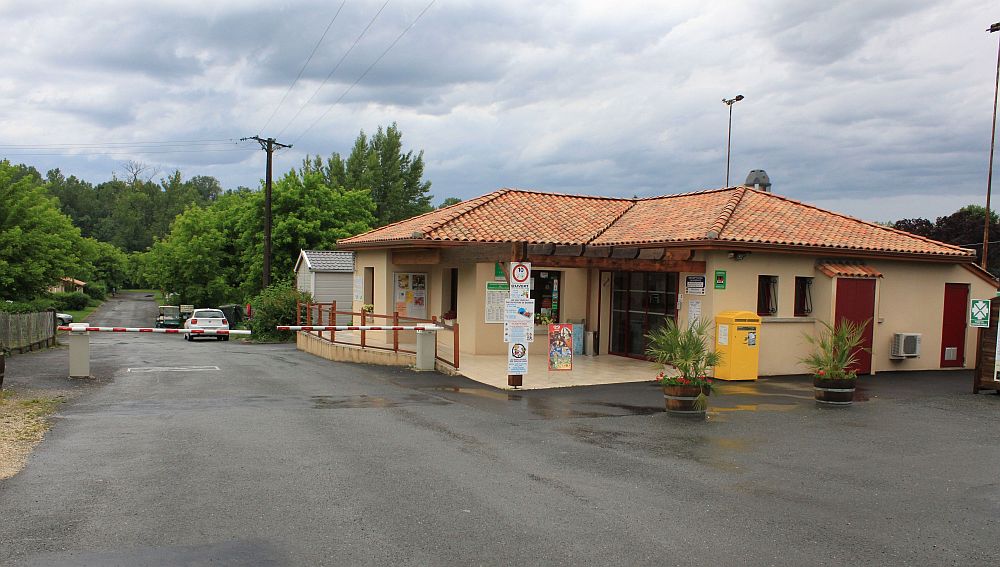 To Find Site:- The site is situated on the D78 just outside the boundary of Brantôme on the road to Thiviers. From some directions this will involve travelling through the centre of the town so care is required and the campsite is well signed.
This is a large Municipal Campsite situated on the banks of the River Dronne on the edge of the town of Brantôme. The 148 grass pitches are set out in groups and are divided by scrubs and there are lots of mature trees which give plenty of shade. Some pitches are designated as Grand Comfort with individual water and waste. In addition to the touring pitches there is some rental mobile homes. Some of the touring pitches face on to the river, including one area for tents. There are 10 special pitches for motorhomes on a hard surface although they don't have electrics. There are two toilet blocks, one is obviously new with really excellent facilities. The older block is also of a high standard with seated toilets and paper provided. Electricity supply is rated at 10amps and use CEE17 blue connectors, might be wise to check for reverse polarity. Water taps are provided in each area of the campsite. The site has a swimming pool as well as a sandy beach area on the river bank. There is a lot of play equipment for children and adults alike. During July and August the site has a snack bar although bread can be ordered outside of those dates. There is site wide WiFi but it is exceptionally expensive, starting at €3 for an hour! Out of the main season the site accepts the ACSI discount card but the discount does not apply to the Grand Comfort pitches.
This campsite is ideal for visiting the interesting old town of Brantôme which is within reasonably easy walking distance along paths and minor roads that avoid the main road. Equally it would make a good overnight stop on the way north or south.