Camping Domaine de la Grelette, 51800 Ste Menehould, Tel 0326602476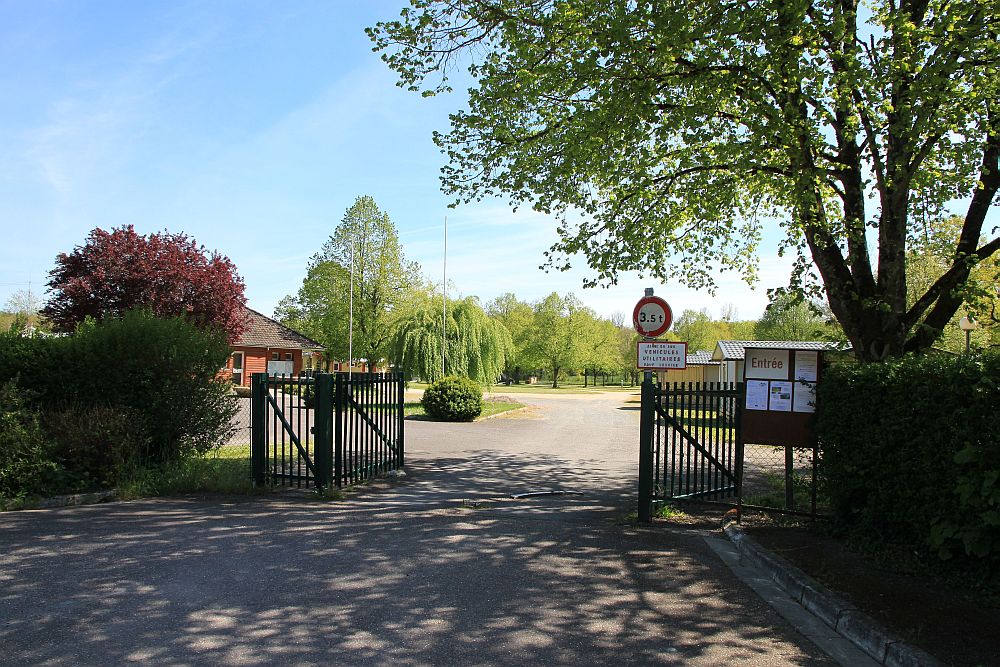 To Find Site:- From junction 29 on the A4 autoroute follow signs to Ste Menehould. Follow signs through the town to Verdun. A few hundred metres past the Super U turn right over bridge and then turn left and the campsite is on the right just past the swimming pool.
Take care at the entrance as its quite tight width wise.
Domaine de la Grelette is a small and pleasantly peaceful site on the edge of Ste Menehould. It is a useful overnight stop en route to Germany or perhaps for a short stay. There are around fifty pitches but about 12 are taken up with rental static type accommodation. The pitches are mainly on grass but not marked so it's just a case of finding a place that suits. There is a small section of the site with a gravel base which might be useful to motorhomers for early and late season stays if the weather has been wet. In the low season (and possibly for much of the opening season?) reception is only manned for a couple of hours in the morning and evening. Whilst not stated anywhere the form seems to be to find a place and check in when the reception is open. There is a telephone number to ring if you wish to check. Electric points are dotted around the site and use CEE 17 blue connectors and are rated at a useful 10 amps. There is one water point but no discernible grey water waste points except at the motorhome service point which also doubles as a chemical emptying point. (see picture below) There is no ground level waste water dump for motorhomes. There is a hose at the toilet block which I imagine is used to clean the facility which could double as a motorhome water filler. The interior of the toilet block is old but seems to be serviceable with seated toilets and paper provided. Water pressure to the hot taps is very low and not much evidence of hot water! We did not use the showers so difficult to provide accurate information. There is a covered dishwash facility with two sinks however you seem to have the run the water for a long time before it gets anywhere near hot. There is a small play area for young children although even that seemed to need attention by way of repair. There is no WiFi provision on site although there is a reasonable mobile signal. Reception is not much more than a kiosk for paying for your stay, €16 a night including electricity in 2016. During our stay only cash was accepted as there appeared to be some issue with their credit card reader. There appears to be no tourist information or bread ordering service. We enjoyed our two day stay here but we do use our own facilities others who rely on site facilities might feel differently?
The pleasant town of Ste Menehould is a 10/15 minute walk from the campsite. There is a whole range of shops, banks, cafes etc. On the way into town you pass a Super U, with filling station, and a Lidl so plenty of food shopping choice. Near to the site is a new swimming complex. This site could be used as a base to visit Verdun which is not far away.