Camping Groenpark, Gentsesteenweg 337,9240 Zele, Tel 093679071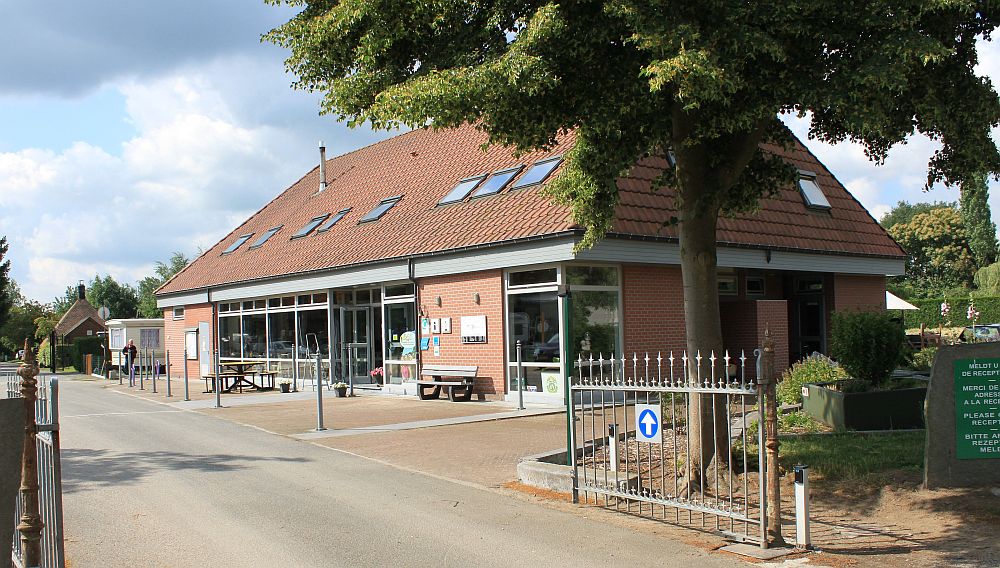 To find site:- Leave A14 motorway at junction 12 onto N47 and then take N445 towards Gent. Campsite is just beyond the Zele exit sign the campsite is on left.
Camping Groenpark is a busy campsite situated between Antwerp and Gent. There are around 70 touring pitches some are in a section which is heavily wooded and others have a more open aspect. The pitches vary in size although most are reasonable. However given that the site is often full overnight it can feel quite crowded. Satellite reception could be a challenge in the wooded section. Water, waste and electrical connections are handy to all pitches although not truly fully serviced. Electrical connections are rated at 16 amps and accept CEE17 blue plugs. The main toilet block is part of the reception building and there is a smaller block further into the site. They are both of a good standard with seated toilets with paper provided. Within the reception area is a small bar and a the room can be used to access WiFi at a moderate daily cost. The campsite accepts the ACSI Card during the low season. Date of visit late June 2011.
This site is useful as a stopover between France, Holland and beyond. It could also be used as base for visiting Gent or Antwerp. There are restaurants within walking distance of the campsite as well as a small supermarket. Nearby is a fuel station. Also nearby is the Donkmeer a large lake with many walking and cycling opportunities.
Click on thumbnails below for larger image:-