Camping Le Bois Fleuri, Route de Brou, Illiers-Combray, Tel 0237240304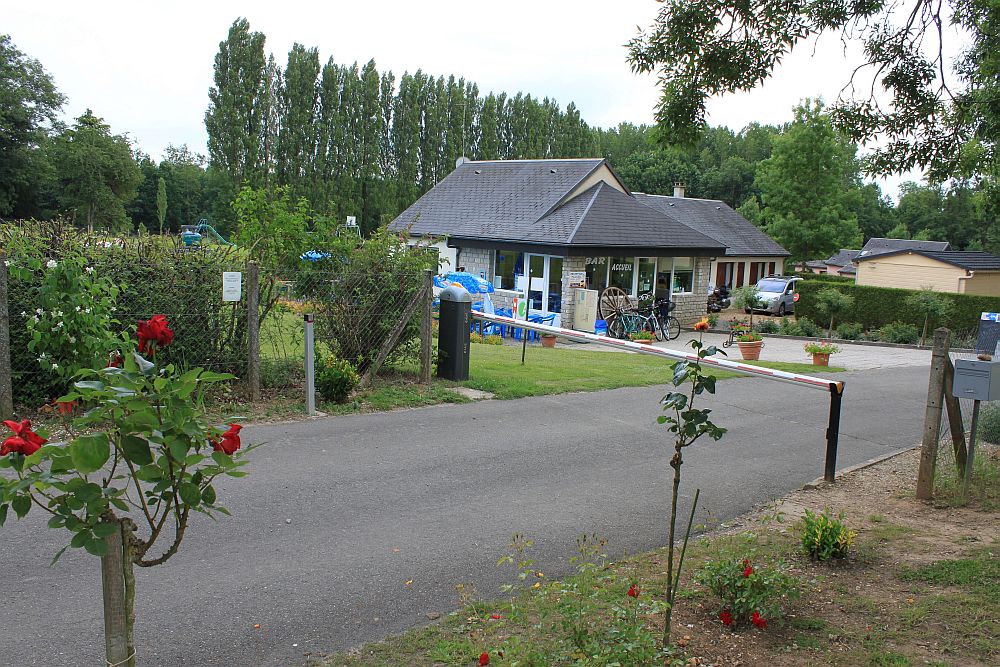 To Find Site:- Leave the A11 at junction 4 and take D955 to Brou and then D921 towards Illiers-Combray . On approach to Illiers-Combray watch out for Municipal Swimming Pool on the right, the campsite is just a little further on, also on the right. Donít pull into first entrance to site but go about 50 mts further on and turn right, this will avoid a sharp U-turn in the site. There is also a parking area if reception happens to be closed when you arrive.
Le Bois Fleuri is a kilometre or so outside the town of Illiers-Combray. There are around 80 touring pitches plus some rental accommodation. The pitches are on grass and divided by hedges which gives a good degree of privacy. They are of a good size although the access roads are quite tight in places which can make getting on some pitches difficult. Some levelling will be required on some pitches. The site escort you to your pitch so best to check you are happy before they leave you! Some pitches have access to electrics and water but no drainage. Electric points are rated at 10amps but are the old fashion 2 pin Continental connectors. There is one Toilet block which is of a good standard, even if a little old fashioned, with seated toilets but no paper provided. One disappointing aspect of the toilet block was the lack of rinsing water tap at the chemical toilet disposal point. Whilst there is no dedicated motorhome service point we were shown a drain where grey water could be emptied, if you have a pitch with a water tap obviously you can use that for filling fresh water taps. Bread can be ordered from reception and there is also a small snack bar with an outside terrace. The site also has a small sauna/spa. WiFi is available in that area, free if you use the bar but otherwise Ä2 which does not seem time or use limited. For children there is a large play area to suit all ages with quite a lot of different equipment.
We used this site as a stopover going north. It would make quite a nice site for a longer stay to explore the area. There is a cycle path into Illiers-Combray. There are several supermarkets within easy reach of the campsite with your own transport.