Camping Les Bouleaux, 5 Rue des trois Journeaux, Vilsberg, Tel 0387241872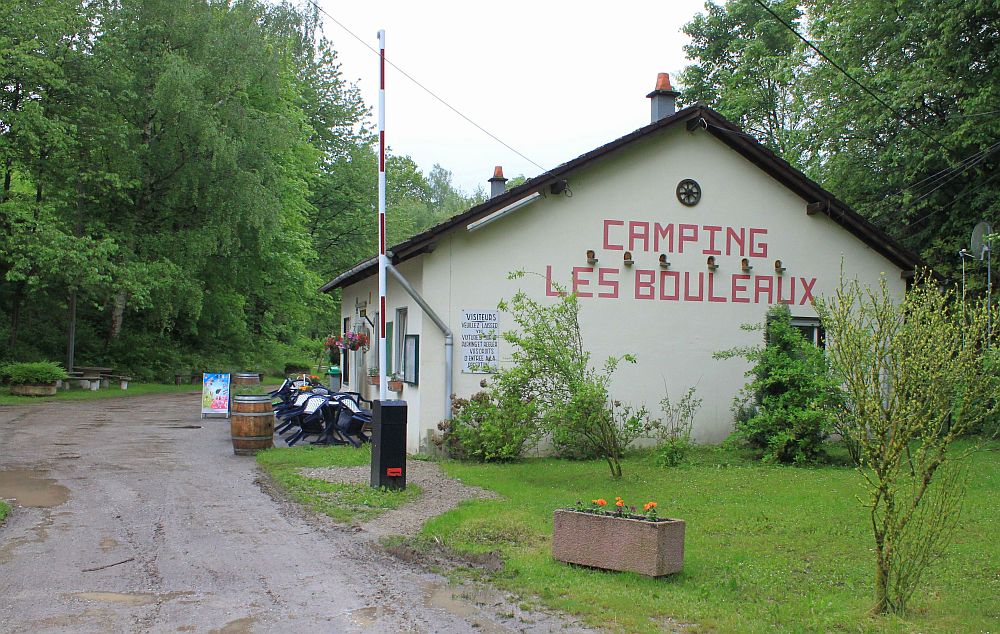 To find site:- From Phalsbourg take N61/D661 towards Sarreguemines. In about 2kms watch out for camping sign to right (donít turn at Vilsberg sign) Final approach to site along narrow road past quarries.
This is a somewhat rustic campsite a couple of kilometres outside of Phalsbourg. Pitches are quite generous in size and despite the terraced nature of the site are in the main level. However the approach to the pitching areas is up a steep gravelled approach road which is a bit rutted, the same applies to the exit road. We arrived after a period of heavy rain and the pitches are not free draining which could cause issues with traction for getting on and off pitches. Electric points are a mix of CEE17 blue connectors and the more old fashioned two pin connectors. Ampage also varies between 6 and 10 amps. Having said that on what was supposed to be a 6 amp connection we were able to run the heating at over the nominal ampage. The toilet block is somewhat dated with seatless toilets and no paper provided. Water taps are dotted around the site. Free WiFi is available in the general area of reception but if you have a booster aerial you may well get it further into the site. Behind the reception area is a rather nice bar/restaurant. Our visit to this site was in many ways spoilt by the weather and on a better day it would have seemed much better. Its a shame really as the owners are delightful and very helpful and despite the weather, cheerful!
With the benefit of independent transport there are many interesting places to visit in the area and reception will be glad to provide you with details. For shopping there is an Intermarche and Aldi a mile or so from the site on the outskirts of Phalsbourg.