Camping Les Ilots de St Val, Le Haut Bourray, F28130 Villiers le Morhier, Tel 0237827767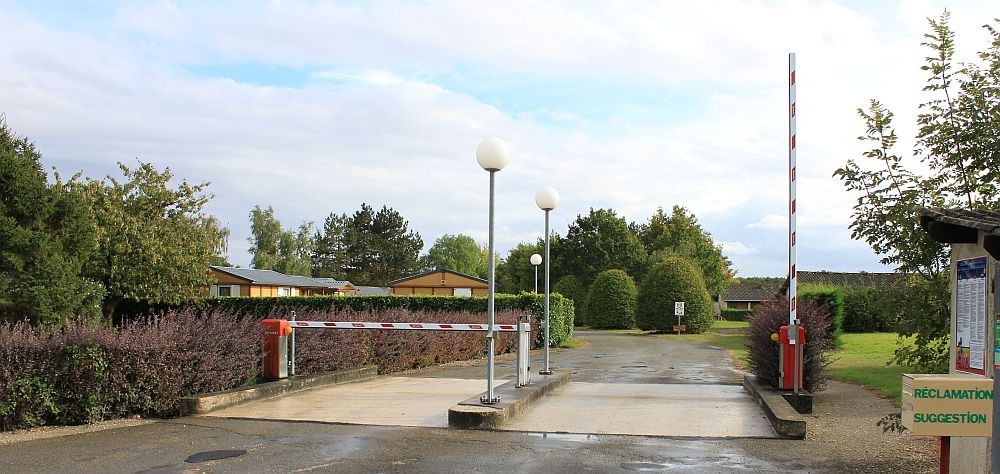 To Find Site:- Leave N154 north of Chartres and take D906 towards Maintenon. The campsite is well signed from Maintenon. The site can also be accessed from the north via Nogent le Roi but the roads through the town are narrow in places.
Les Ilots is a large campsite but the majority of pitches are given over to seasonal use leaving about 50 pitches for touring units.

Reception closes over the lunch period and although the barrier is left up there is no information as to whether you should find a pitch and book in later. There is a fair amount of space for parking outside the barrier.

Not sure if there are new owners but there are signs that work has been undertaken to upgrade some pitches for touring units, particularly for one night stays. These pitches are long rather than square which might facilitate leaving the car and caravan hitched if just staying one night. Electric and water is shared between two pitches, although there is no provision on pitch for grey water disposal although the motorhome service point is not far away. Electric points are rated at 6 amps but some can be upgraded to 10 amps and they accept CEE17 blue connectors. Further into the site there were lots of empty hedged pitches of a good size but not sure if these are available for casual stayers. There are two toilet blocks, one looks as if its been converted from and old farm building and the over looks more purpose built. Whilst perfectly clean they could do with modernising! They contain unseated pedestal toilets with paper provided. Showers seem to be of good size. In terms of facilities offered apart from some good play/sports provision, including tennis courts, there is no restaurant/bar or swimming pool which you might expect from a site of this size. As I have said it looks as if things are being improved so best not to judge to soon and in fairness we did only use it for one night. WiFi is available and time can be purchased online. It certainly reaches the part of the site by the first toilet block. In the low season it accepts the ACSI Card.
The site is handy for an overnight stop and is not far off the N10/N154 route north and south but could be worth a longer stay as some of the nearby towns look quite interesting. Itís not far from Chartres and even western Paris would be within reach. For shopping and fuel Maintenon is the nearest.