Camping Les Trois Sablieres, 1850 Rue de la Maye, Le Crotoy, Tel 0322270133
www.camping-les-trois-sablieres.com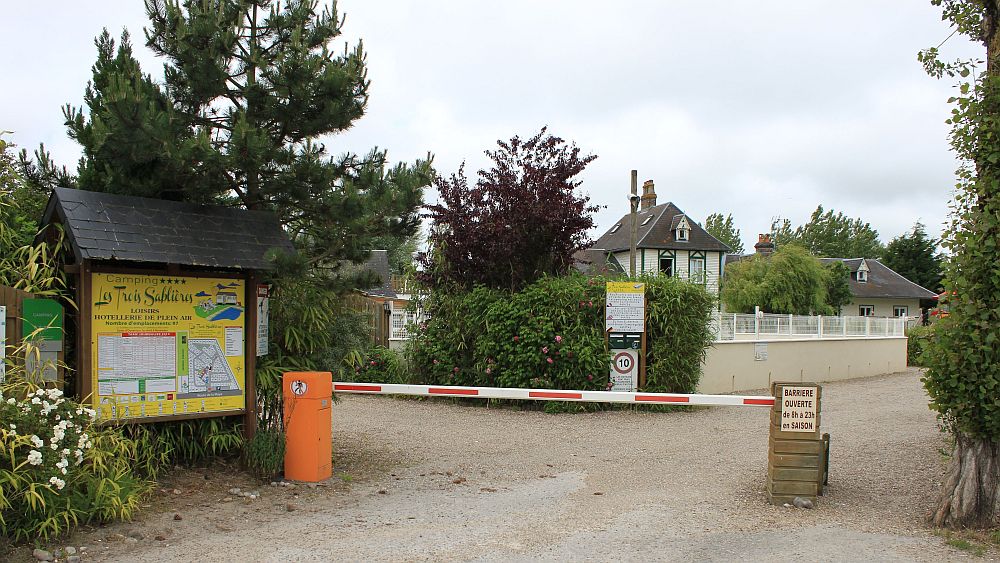 To Find Site:- In Le Crotoy follow D4 signed for St Firmin and site is well signed.
Camping Les Trois Sablieres is a few hundred metres from the Baie de Somme, although the sea is much further away! Clearly someone on the staff is very keen on flowers as there is a wide range of them around the site. There are around 90 pitches which are mainly occupied by permanent units but there are around 30 pitches available for touring units. They are of a good size and on grass although quite sandy. Some of the site roads are tight so care is required. Electric points are convenient to the pitches and are rated between 6 and 10 amps, they have CEE17 blue connectors although best to check for reverse polarity. Water points are dotted around the site. There is one central unisex toilet block which is of a good standard with seated toilets but paper is provided outside the cubicles. Access to the block is by an electronic key fob which is also used to take a shower. It seems this is a security measure to stop unauthorised people using the facilities. Most of the other facilities are grouped around reception and these include a nice pool complex next to the bar/restaurant and a small children's play area. WiFi is also available in this area but at €2 an hour is fairly expensive. During the low season the campsite accepts the ACSI discount card.
Although we only used this campsite as an overnighter a longer stay would allow you to explore the Baie de Somme area. There are lots of opportunities for cycling off road. For shopping there is a Carrefour Market at Rue.