Lady Margaret's Park CMC Site, Chirk ,Wrexham, LL145AA, Tel 01691777200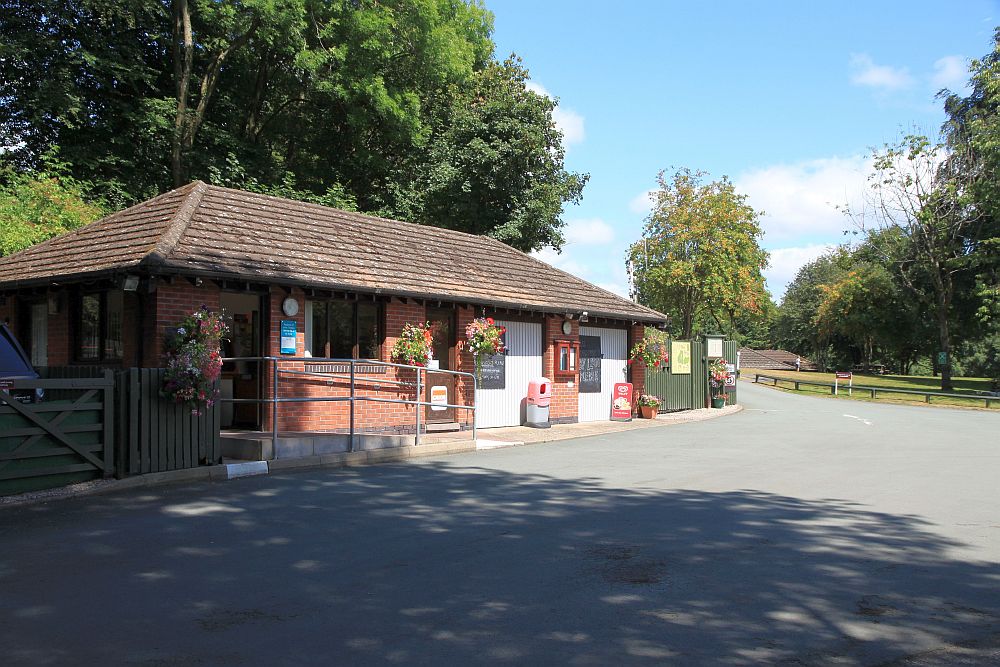 To Find Site:- From south on A5 and take B5070 into Chirk. At the War Memoriam in Chirk turn left and continue towards Chirk Station. At mini roundabout continue straight on over Railway Bridge and uphill towards the ornamental gates and turn left into lane that takes you to site entrance.
This campsite is a member's only site and is open all year. The site is quite park like in aspect with many mature trees. Pitches are set out around roads which are slightly terraced in arrangement, there are also a couple of wooded glades with more pitches. In total there are 103 pitches 73 of which are on hardstandings and the rest grass. Electric points are convenient to all pitches but on some you will need a full 25 metre cable. The connections are rated at 16 amps and use blue CEE17 connectors of the twist and lock variety. Despite TV reception being rated as poor there is no signal booster system. Also reception using a satellite can be difficult because of the tree cover. There is one toilet block which is kept clean but in parts is showing its age. Water and waste service points are dotted around the site. Unfortunately the motorhome service point still requires drain covers to be lifted. It is also not very conveniently situated as because of the site layout it requires two circuits of the site if you are also leaving! There seems no dedicated play area for children but there is an open area near the toilet block which could be used for ball games. There is site wide WiFi which despite only being classed a bronze standard by the Club I found it worked reasonably well. I also found the G4 signal to be acceptable. Reception sells a few essentials and there is a small information shed. This site has a storage facility.
This site is within easy walking distance, via a path alongside the site at the entrance, of the Llangollen Canal and the Chirk Aqueduct. From here you can walk back to the site through the tunnel to explore the canal in the opposite direction or alternatively walk from the site down to Chirk Station and join the canal there. The village of Chirk has a few shops and some pubs/restaurants which are within reasonable walking distance of the site. There are bus services in Chirk and there is a limit train service from the station.