Morn Hill Caravan Club Site, Morn Hill, Winchester, Hampshire, O21 1HL, Tel 01962 869877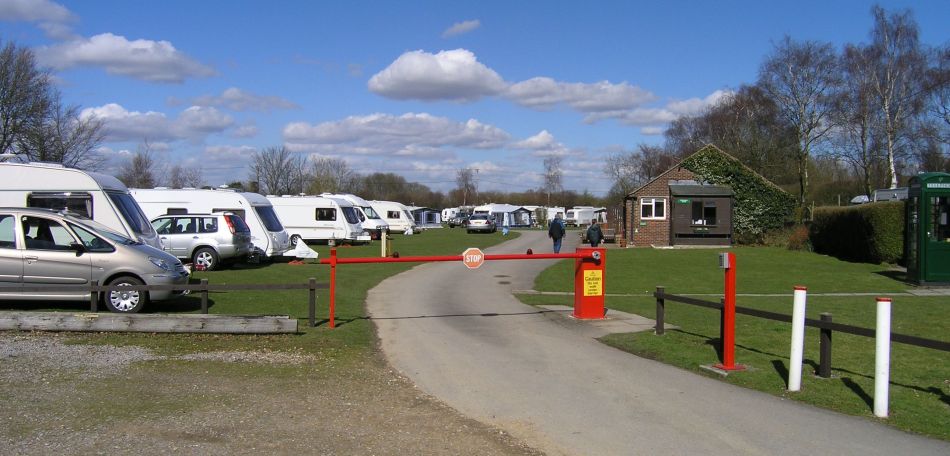 Site visited: Several times over the years but must recently April 2006
To find site: - Leave M3 at either junction 9 or 10 depending on direction travelled. In about a mile turn onto A31 at roundabout towards Alton. At the next roundabout take care as you have to cross the path of traffic on the B3404, which has right of way, then turn right in front of the Percy Hobbs public house and proceed to site reception at end of lane. Route instructions and a map can be downloaded from the Caravan Club website.
Morn Hill accepts non-members and tent campers.
We have used this site on several occasions, either to visit relations in Southampton or many years ago as a stop over on the way to or from the ferries at Portsmouth. The site is set out in two separate pitching areas. Interestingly the top section is apparently own by Winchester Council and the Caravan Club owns the lower section. The higher section is more open whilst the lower section has more trees and is on two levels. All pitches are on grass which can get a bit sticky in wet weather. There is a toilet block on both sections and whilst both are kept very clean the one in the upper section is of an older design and is showing signs of age. (There is talk of it being refurbished) This is a popular campsite and so is often full. Personally I felt the pitches are, in some places, a bit too close together lacking privacy and giving the feeling of being cramped. Perhaps not a problem during the week out of school holidays. Having said that the site is very well maintained and there were some lovely flowers at reception and by the assistant warden's caravan. We found television reception good on the top section with the Status. Likewise mobile reception (T-Mobile) was also good. Other than just being here as a weekend visitor or as part of your holiday this site is ideal for a stop over on the way to the West Country or perhaps an overnight stop to and from the ferries at Portsmouth. Just outside the entrance to the site is a pub called the 'Percy Hobbs' which is handy for a drink and it is also part of one of those restaurant chains where you can get a reasonable meal.
This site is close to the City of Winchester, reception will give you details of 'Park and Ride' or parking. Southampton is not too far away, particularly if you want a shopping experience in the West Quay Centre! Tesco is very close to junction 9 on the road into Winchester.
Click on thumbnails below for a larger image.
Click here to visit our Caravan Diary.