Click on these links to jump to that part of the Diary Morton in Marsh Adderbury Great Yarmouth Cornwall
All thumbnail sized pictures can be clicked on to provide a larger image
Dorset April 2006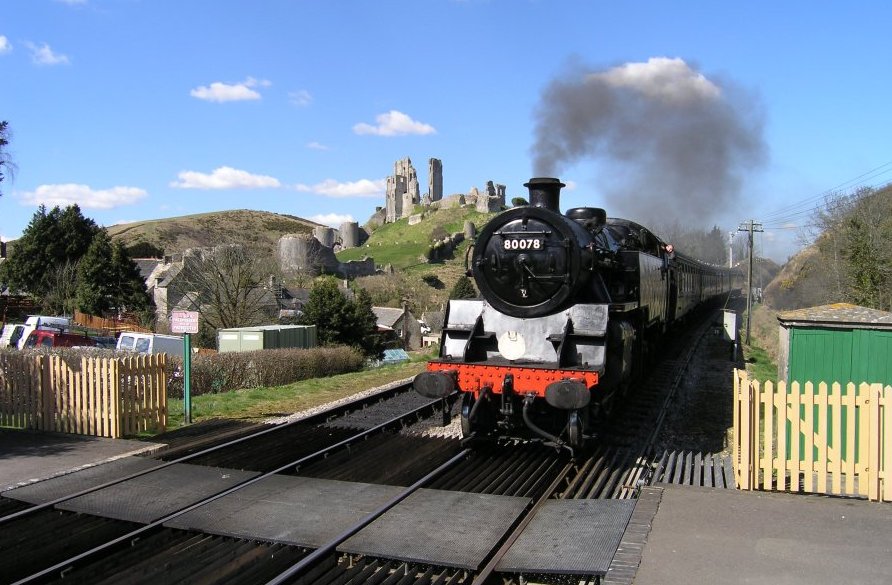 When we booked our first trip of the year we did not realise the kids would be on holiday! Weather up until the end of March, with the odd exception, had been cold, dull and damp so as we left MK on Monday 3rd April we lived in hope that it would improve. Progress was fine until we got to the outskirts of Wareham when traffic started to back up for no explained reason. The delay was caused by a fifty metre stretch of roadworks controlled by traffic lights! After initially trying to make sure we did not arrive at the Caravan Club Site called Haycraft (near Swanage) too early we ended up getting there just before 2.00pm! The site office was closed but there was a peg board telling us which pitches were free, we bagged one that looked as if it got sun all day long, if indeed the sun came out! By the end of the day all the hardstandings were full and the grass pitches at this point were not in use.
Tuesday was a bit dull and cold when we got up and we were not sure how the day would turn out. When we stay anywhere within a 50 mile radius of Southampton we are usually guaranteed visitors, part of the reason why we come! Today was no exception as Margaret's sister Joyce, with her 11 year old son Bobby were due to visit. Not quite sure what you do with an eleven year old as apart from the television we have none of the other technological wonders that a boy of that age might require. Young Bobby is quite an artist and here spent most of his time drawing caravans that were nearby. I have included one of his efforts below. It is interesting watching the way he adds the detail down to the pattern on the curtains and seats. At least it allowed Margaret and Joyce to have a good chinwag.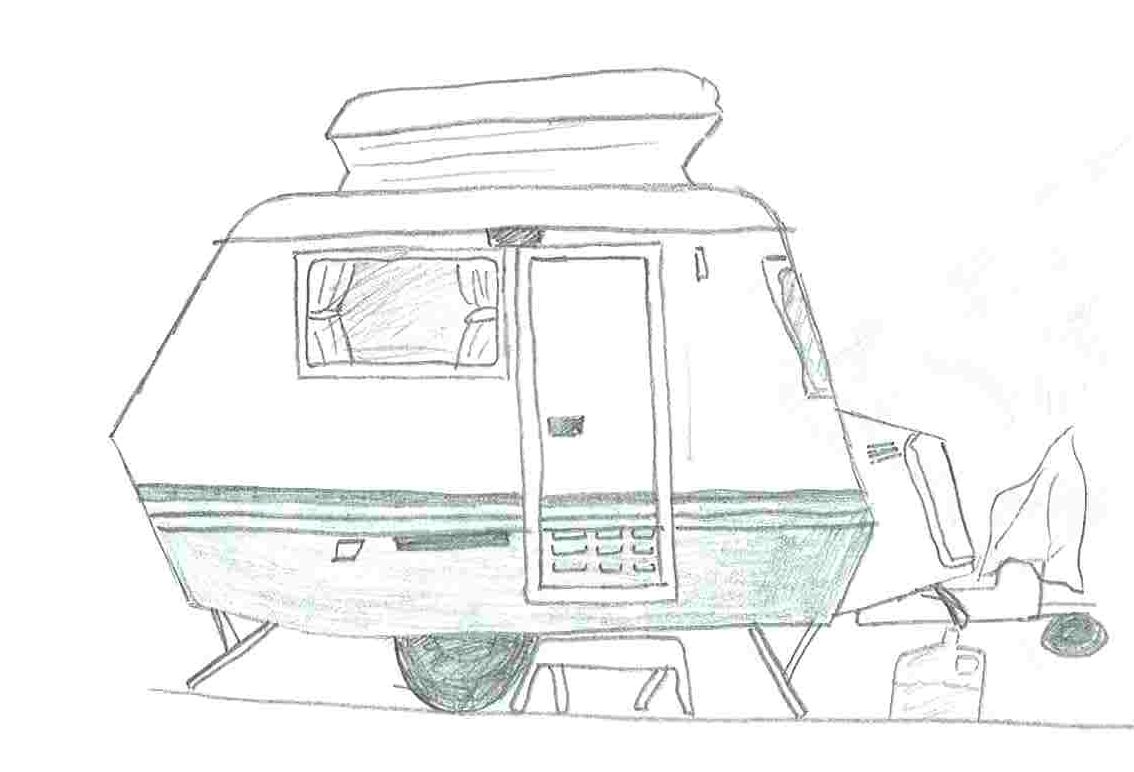 After lunch we walked down to Harmans Cross station. According to the timetable there should be a train passing by. We were not there long before we were treated to the appearance of a steam train. Quite close to the station is a CL called Sunny Valley so we went in and had a look round. I know a lot of people are keen on CL's as an alternative to proper campsites. We have only used 2 CL's in 25 years of caravanning so its difficult to judge standards.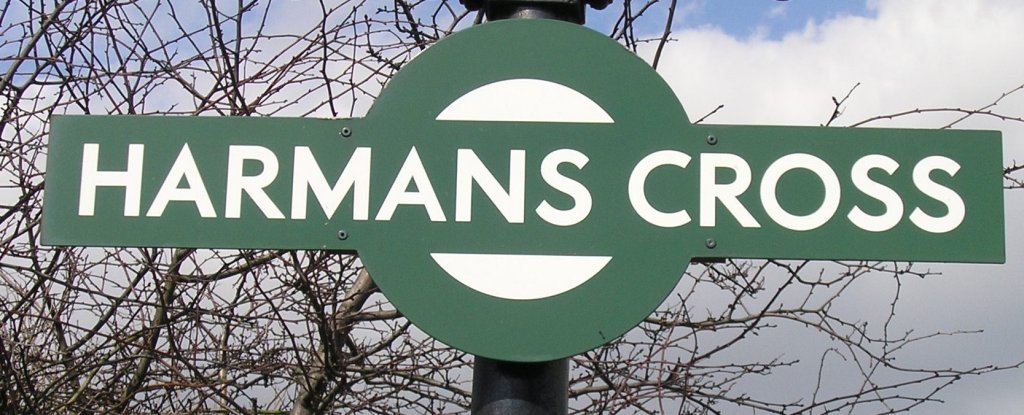 Wednesday dawned without a cloud in the sky, scary! After our visitors we decided to let the train take the strain. The Swanage Railway runs between its name sake and Norden just north of Corfe Castle. We decided that we would first tackle Corfe Castle. Waiting for the train at Harman's Cross seems a bit like a scene out of Nesbitt's The Railway Children. Before the train appeared the smoke came first. The heart beat of the giant engine was beating with determination as the train approached the platform. Such is the delight of a steam engine there was an air of excitement on board. The conductor who sold us the tickets could have been in the Railway Children. It was a surprisingly swift journey to Corfe Castle. Once off the train there was the obligatory inspection of the actual steam train engine. It was certainly a Brief Encounter with the station as no sooner we were off the platform when the impressive ruins of Corfe Castle beckoned. It is certainly an impressive structure even though it is now mostly a ruin. The Castle is now in the care of the National Trust and admission for an adult is around a fiver, although there are discounts for families and Swanage Railway passengers. When you are close up to the castle it is difficult to imagine how it got into its current condition. The construction is very imposing and thoughts of an earthquake spring to mind but it was the Civil War that was responsible for the way it is today. Apparently the Parliamentary Forces that made their best attempts at destroying the castle. If only they had not we would have been left with a magnificent castle to rival any in Europe. It is quite a climb up to the highest point in the ground so just as well there is a nice little cafe at the bottom of the hill!
At around 2.00pm it was time for us to made use of out train ticket again and enjoy the journey to Swanage. Waiting on the platform you could imagine that in the summer 80 years ago the whole place would be thronging with people as the railway was the main escape route from the towns and the reason why otherwise insignificant places have quite imposing stations. The countryside between Corfe and Swanage is dominated by the Purbeck Hills which accompany the journey all the way to Swanage. One expects children to get excited on a train journey, something that most don't do now as a matter of course. However it was a bit surprising to find two pensioner couples, perhaps around 70 years of age putting the kids to shame! Quite clearly nostalgia had got the better of them! Arriving at the station in Swanage is a bit like arriving at a busy London station there are so many people on the platform.
Most people that visit Swanage I expect do so because of the beach which is sandy and forms a natural bay. From the pictures you can see that it was a beautiful day when we visited but it was quite chilly. Despite this many people were enjoying the sands, although not many allowed much more than their feet to get wet!
Thursday was to be a day of rest but we did have a walk to Harman's Cross on the main A351. Apart from a garage and some houses there did not seem to be much there. On the way back we walked down to Downshay Farm to have a look at their small campsite which takes up to 12 vans. I would imagine that the site has grown out of a CL. I thought it looked quite nice and a bit cheaper and more peaceful than a busy CC site!
Our last day at Haycraft and the first time we had used the car since our arrival. We needed some shopping so it had to be Swanage. We had noticed a rather nice looking Co-Op supermarket right next to the train station, it seems even Tesco have not reached here! Whilst we were shopping the heavens opened, just a reminder that brilliant weather rarely lasts!
Winchester April 2006
Saturday morning we left our very enjoyable few days at Haycraft and moved into Hampshire staying at the Caravan Club Site at Winchester called Morn Hill. This campsite is very convenient for visiting Southampton where most of our relatives live and we have used it many times over the time we have been caravanning. Unfortunately Morn Hill do not have any hardstandings so the going was a bit soft as they say! We decided to pitch up right near the front of the campsite, opposite the Reception. Margaret maintains this is my favourite spot as I can see what's going on. I don't know what she means!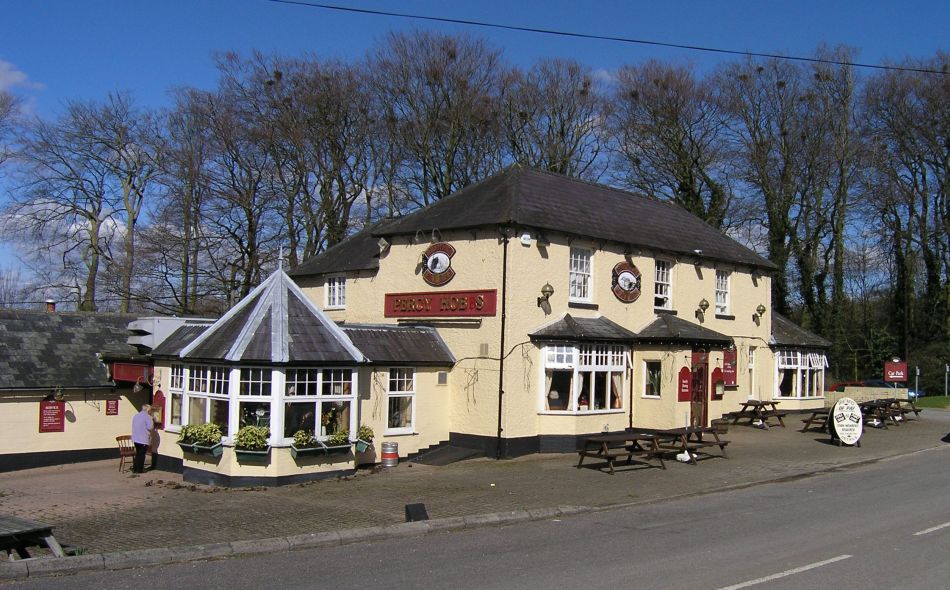 Adjacent to the site there is a very handy pub called the Percy Hobbs which is part of the Brewers Fayre group. Pat, my sister, came up to join us for a meal on Sunday lunch time.
The main reason for stopping at Morn Hill was to visit Margaret's mother who had, had a serious heart operation just before Christmas. At 82 she recovered remarkably well from this operation but because of complications she had been in hospital for a couple of months but was now at home. As we had not planned to visit until the afternoon we decided to have a nostalgic tour of Southampton where we have both spent most of our working life until we moved to Milton Keynes. First of all we paid a visit to Towsure before making our way into the Centre of Southampton. Oh how it has changed from the days of my boyhood. Even when I started work in 1961 there were still the odd reminders of the wartime damage done to Southampton. Now everything seems to be new and modern, except of course for the City Walls which survive in parts.
Tuesday started dull and got worse. It was dry when we left Morn Hill but by the time we got home it was pouring, so we got very wet putting the van away.
Morton in Marsh, late April 2006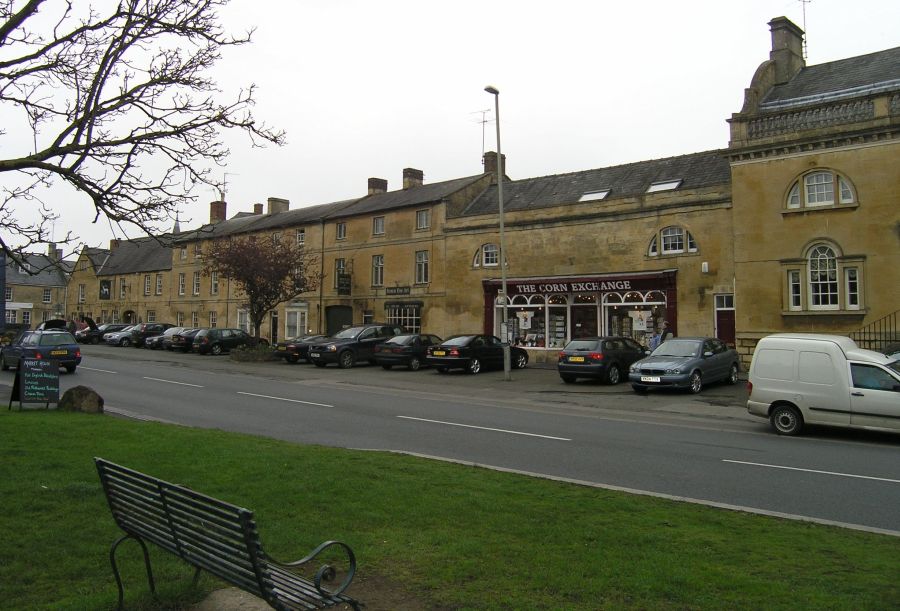 The window of opportunity to get away before our main holiday was limited but we did manage the weekend of 23rd April at the Caravan Club site at Moreton in Marsh. This is a site we have been to several time before as it is handy to where we live being just less than 50 miles. Mind you the Sunday did not start well. We had the usual problem with parked cars so I decided that we would move the van round to the front of the house. I first moved Paul's car to behind our neighbour's car and used the mover to get the caravan round to the front. All was going well until the caravan got inline with Paul's car when the van suddenly lurched towards his car. For some reason what ever button I pressed on the remote control, nothing happened, the caravan kept coming, it seemed stuck in forward motion but pulling to the right. I somehow managed to get down the side of the van and switched the power off and we ended up pulling it the last few yards to the front of the house. The van pushed against Paul's bumper and did a little damage which seem to annoy me more than Paul.
When a journey starts like that you do start wondering if anything else will go wrong! Fortunately we arrive at the campsite without further problems. The Morton in Marsh site is always busy, almost regardless of the time of year and when we got there it was no exception. The majority of pitches are now on hardstanding. I know a debate rages whether people prefer hardstandings or grass but I prefer the former any time, whatever the weather. Talking of weather it was not very kind to us, most of our stay was dull and wet at times.
On the Monday we were going to treat ourselves to a meal out. The site information bureau had details of the main restaurants. Unfortunately our choice did not open until quite late which can be a bit difficult for Margaret. In the end we decided to pay a visit to the small supermarket at the end of the town for a treat. Where we live in Milton Keynes we have got used to being able to eat out at almost any time of day. Just shows you need occasionally the shown what the real world is like!!!
One purpose of our trip away was to try out the Sun Blocker we had just purchased for the Caravanstore. (pretty useless in Morton given the weather!) Our idea was to avoid taking a full awning to the South of France later in the year.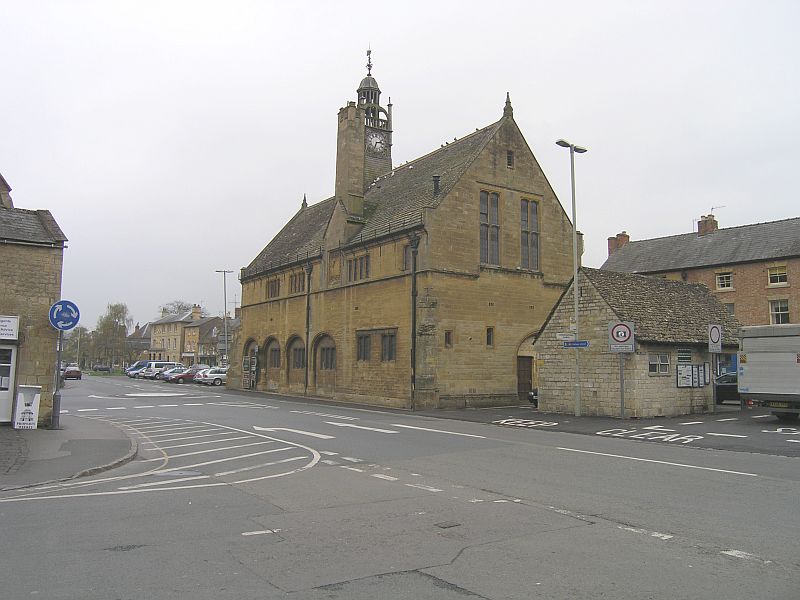 The weather forecast was hot for the weekend. England were to play Portugal in the quarter finals of the World Cup and Margaret was working late on the Saturday until 7.00pm. A strange mixture of events, with the exception of the weather, that would decide you not to go away in the van. It had to be near to where we lived as I would have to pick Margaret up after work. It had been three years since we had been to Bo Peep. Managed to get the van out of the garden with the aid of the mover, hitched up and took it around to the front of the house for an easy get away. Its odd towing on your own but I managed to find my way! Mind you sod's law has a part to play. Decided I would have a mint whilst travelling. Thought it was funny there was such a hard bit in the mint. As you have already guessed, nothing to do with the mint but now have gapping hole in one of my rear teeth!
Get to Bo Peep and notice there is a pitch on the left looking towards Reception, can see everything from here! Get signed in and got myself set up on the pitch. Mind you strange at Reception because I paid by cheque (only cash and cheques here) and was asked for my Bank Card, how quickly thing slip from the memory! I decided to put the van along the back of the pitch. Should have been more room but the guy next to me was not in the middle of his pitch. Anyway, with the help of the mover I got my self in position. I also got the Caravanstore and the front sun blocker up pretty quickly as I needed some shade.
Football. I suppose I am a fair weather fan. First and foremost I support Southampton in a loose sort of way as that was where I was born. I keep a watching brief on the towns around MK, including the MK Dons. They seem to be going down through the leagues at the same time their superb new stadium is heading upwards! So in a roundabout way I am getting to England, my national team. In the past we have been abroad when so many of the big tournaments take place but an earlier holiday this year meant we were at home for the World Cup. I watch England from behind a chair! If they played in a more fluid way which gave me confidence that they could win perhaps I could be more relaxed. So here we are on a very hot Saturday afternoon in early July 2006 and we are playing in the quarter finals. Our, supposedly best player, is sent off and suddenly with 10 men we are playing better but not enough to carry us through. There can be no excuses we were not good enough to win at the highest level. So that cherished memory of 1966 could well be the peak of England's achievements. I hope I am proved wrong. Anyway we were into extra time as I had to leave to collect Margaret. I did think about the car radio but once it had gone to penalties I could not listen. By the time I got to CMK it was all over and as usual ended in tears, but not mine!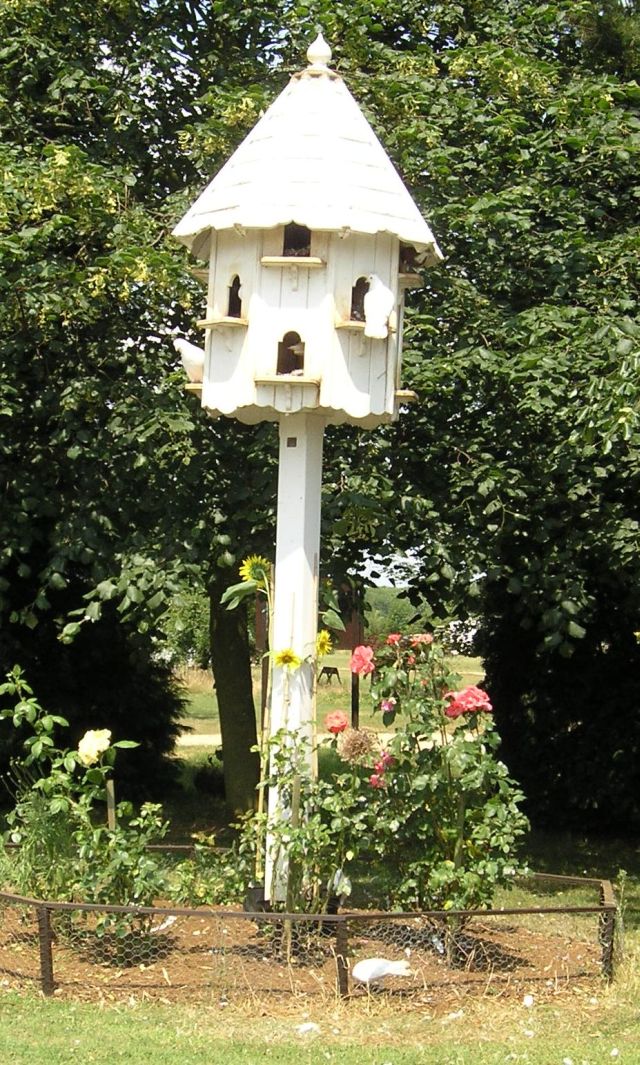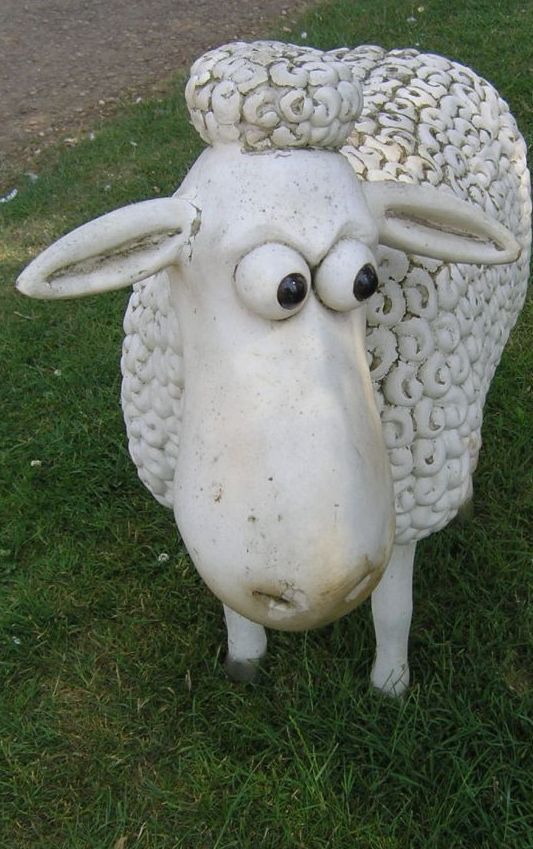 It had been our intention to cook something when we got back to the van but even in the early evening the heat of the day had not reduce by much more than a degree or two. We decided to call into the Tesco at Bicester to buy something ready cooked. Extended opening hours don't always mean a better quality of service. No ready cooked hot chickens, no crusty bread. Perhaps the big supermarkets become no better than corner shops outside of the normal shopping hours. We did manage to find something to eat and it was eaten as the sun went down over Adderbury Church.
On the Saturday I had noticed a Helicopter in the field used for walking dogs or ball games. It did go up and down a couple of times but it was used more frequently on the Sunday. It caused a lot of interest. When you see it up close it is surprisingly small. A ride in one must be like going on one of those rides at Alton Towers!!!
I had purchased a digital set top box to try out in the van via the Status aerial. To my surprise it worked. I was keen to get a good picture for the USA Grand Prix. The picture was good but the only problem seemed to be that it would lose the signal from time to time, I assumed this was to do with a weak signal.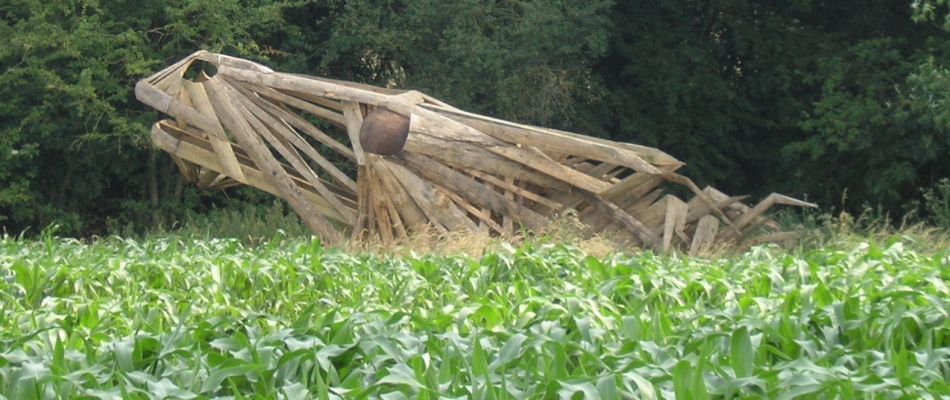 Bo Peep has some lovely mown walkways around fields for campers to use, either to exercise the dog or themselves. We thought we could not sit for three days and do nothing! So despite the heat of the Monday morning we set off round the farm. At strategic points around the walks are seats on which to rest. There is another strange object you come across. At first I thought it was just a pile of wood. As you get nearer it is a sculpture in wood of a Grasshopper.
One of several changes at Bo Peep since our last visit is the provision of the internet in the information shed. As this is run off a wireless router you can also use it on a WiFi enabled laptop. Useful for keeping in touch. This service is free but the campsite ask that you make a donation to the local Hospice. Well done Bo Peep. The only thing I can think that would improve Bo Peep would be a nice little restaurant and perhaps a tasteful bar/coffee shop. How about it Mr Hodge?
Unfortunately Bo Peep Farm has decided to concentrate on other commercial ventures and is no longer open as a touring campsite.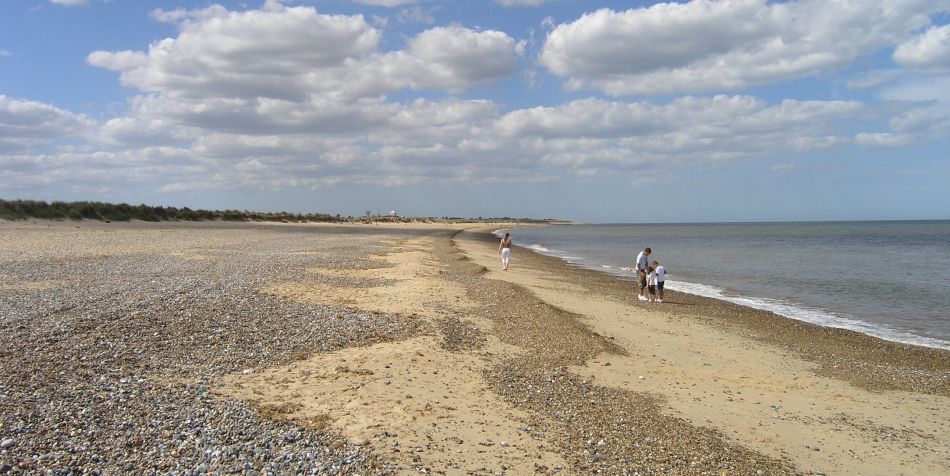 We were just trying to think how long it has been since we have been at the Caravan Club site on Great Yarmouth Race Course. It must have been one of the first campsites we visited when we started caravanning in 1982. We still remember the earwigs!!! This time it was 'sans enfants', after all they are now 27 and 29! Earlier in the week it had been my 60th birthday and whilst I would agree that Great Yarmouth is not the most sophisticated place in the world it had a couple of things in it's favour. Firstly there was a race meeting on the Monday and secondly Great Yarmouth was hosting the 'Worlds Largest Sand Sculpture Festival', what more could anyone need?
The journey from Mk to Great Yarmouth was quite surprising as the roads seemed relatively quiet given that it was the second week of the school holidays. Interesting to note the various road improvements on the route. The Great Barford bypass seems to be progressing well and should be open within a couple of months, if not sooner. The duelling of the next section of the A428 near Cambridge should be open next year. On the A11 the improvements at Attleborough are also advanced. When I think back to the sixties when going to the Broads there seemed hardly a yard of dual carriageway!
We were invited to select a pitch by the warden so we drove around the rounded oblong site road and decided that the pitch at the end of the row would suit us as it was near to a service point. We quickly set up and got the TV ready as the Hockenheim Grand Prix was about to start. Not the most exciting race but at least Klein go a point for Red Bull. After the race we thought we should get some exercise so we decided to walk out to the beach which is about 10/15 minutes from the campsite. On our way we could see a lot of wind turbines in the distance. As we got to the beach there they were out at sea like a forest of trees. Their position almost seemed to compliment the landscape which perhaps is not true if they are inland. This is the Scroby Sands wind farm. Apparently it produces enough electricity to power 41000 homes which I thought was impressive.


Monday was Race Day. All the campsite blurb seems to suggest that there is no movement on and off the site on race days. This is obviously correct whilst the race is in progress, usually between 2.00pm and 6.00pm but there is scope to escape outside of these times! Anyway we had no wish to escape, we wanted to see the horse racing. We were not particularly interested in placing bets but more so in the atmosphere. If you wish you can buy half price tickets to the main racecourse area from Reception on the day of the race. Although perhaps not officially approved you can gain access to the racecourse opposite the Grandstands via the campsite right up to the rails.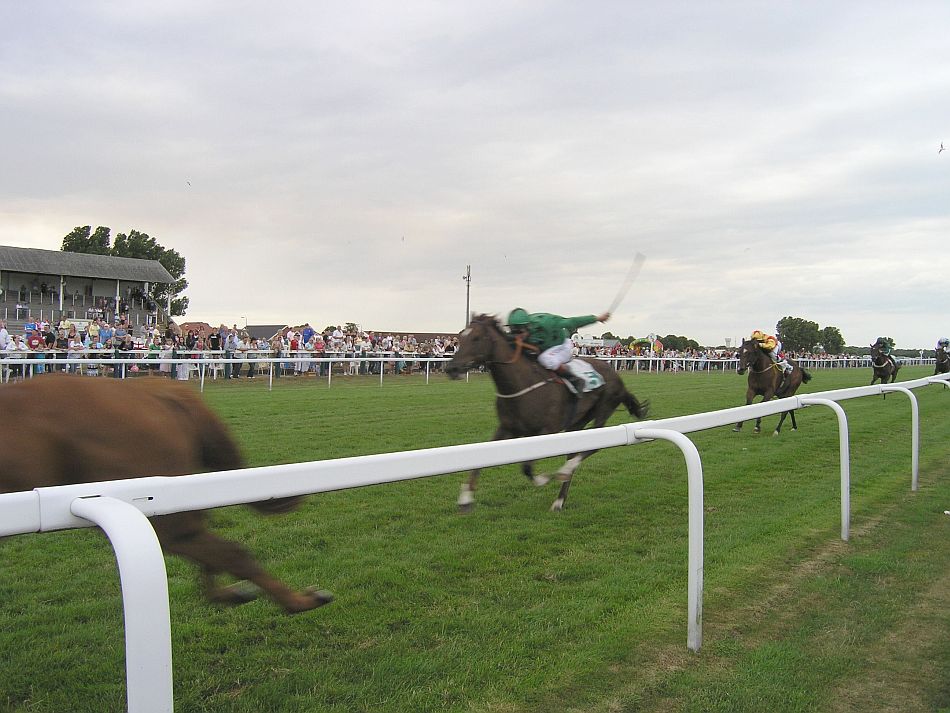 Overnight the wind had increased in strength so before venturing into Great Yarmouth we decided to take the Caravanstore down.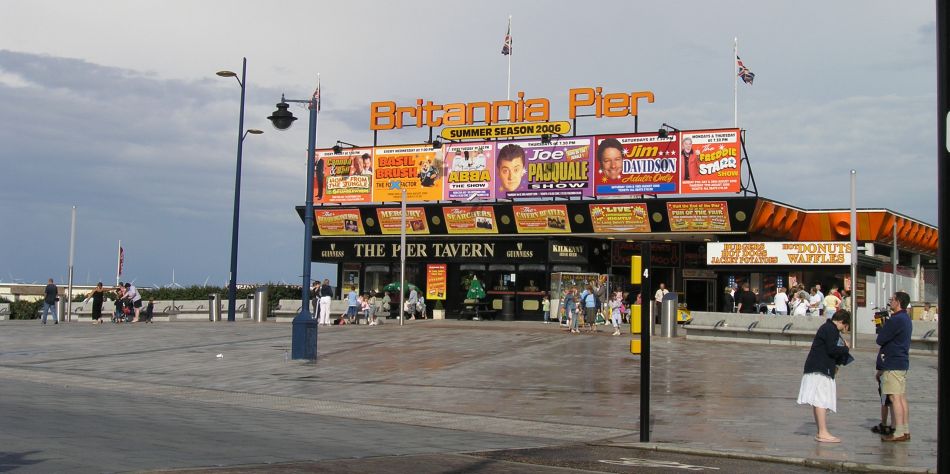 On our last day we decided to visit Great Yarmouth. We had intended to walk in but the weather did not look that reliable! We found a spot adjacent to the beach and not far from Britannia Pier. We all have our views of seaside resorts and for lots of people Great Yarmouth is clearly their chosen destination. When ever I go to a British seaside resort I reflect on what I find in France, nice restaurants, lovely promenades and no tat. But then I suppose it would not be Great Yarmouth if they changed it that much! However there was one event being held in Great Yarmouth did moved it several points up the scale. On Central Beach was the Sand Sculpture Festival. A depiction of Ancient Greece all in sand. Not Great Yarmouth sand but Dutch river sand which I understand is far more stable in all weather conditions. The festival runs until the 10th September 2006. I thought it was fantastic and well worth the £6 entrance fee. I have included some pictures below, the thumbnails can be clicked on for a larger picture.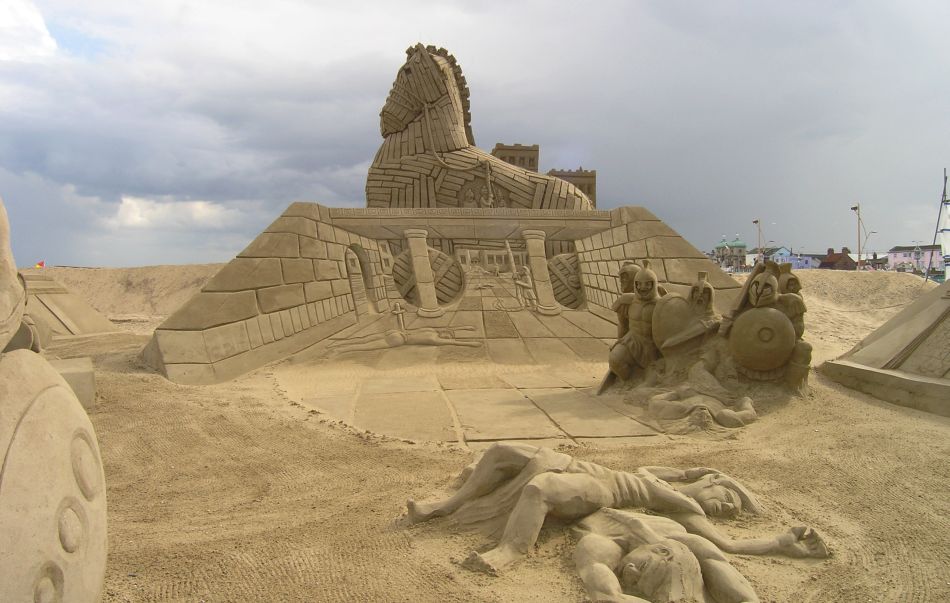 The weather forecast for Wednesday, the day we went home, had not improved and as we left Great Yarmouth the heavens opened. Fortunately it did improve the further away from the coast we got but the wind was quite strong which made for uncomfortable towing at times.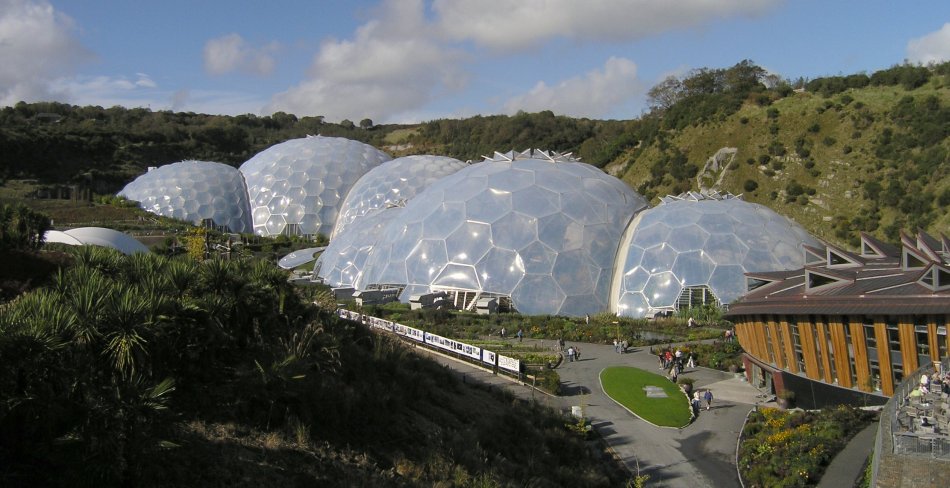 It seemed a bit strange having only returned from France three and a half weeks earlier to be embarking on another holiday but that is sometimes how things work out with leave from work. We had decided that with eleven days at our disposal we could get to Cornwell. The distance from MK is about 300 miles, normally this would get us a fair distance into France! En route we stopped off at Winchester at the Morn Hill Caravan Club Site. This allowed us to visit relations in Southampton. At least the Percy Hobbs did well out of us two days running!
On the Monday we set off for Looe. After retracing our steps to Bullington Cross we headed west on the A303. Initial progress was good but suddenly the road changed from dual carriageway to country road, what are the planners up to! Its not quite as simple as that because the part of the road in question skirts around Stonehenge and has been subject to controversy for years. Eventually we got to Exeter and the need for a Service Station was paramount! The Service Station here is one of those where you appear to go round and round before getting to the parking area, eventually we parked within spitting distance of the motorway we left 5 minutes before! Margaret has recently taken an interest in Service Stations. Anything, I wonder, to do with the fact that Marks and Spencer seems to have a shop at them all now!!
Finding our way out of the Service Station was as difficult as getting in. Eventually we were on the A38 and heading towards Plymouth. The part of the road up and round Exeter Racecourse did not seem as steep as it used to be, perhaps something to do with the previous car! The road is excellent all the way to Plymouth only narrowing to take you across the Tamar Bridge. The Bridge was opened in 1961 and initially carried 4000 cars a day, now the average is 50000 cars a day! After the bridge there is a short tunnel and as I was merrily making way through happened to glimpse a police car on an island in the road with a speed gun pointing in my direction, well not just me!!. Hopefully I slowed down in time. Once you leave the major roads in Cornwall you start to encounter A roads that are not that well engineered. The final approach to the Caravan Club site at Looe is along a fairly narrow two way road, but we got there. This site is obviously busy in the summer if the waiting area for booking is anything to go by.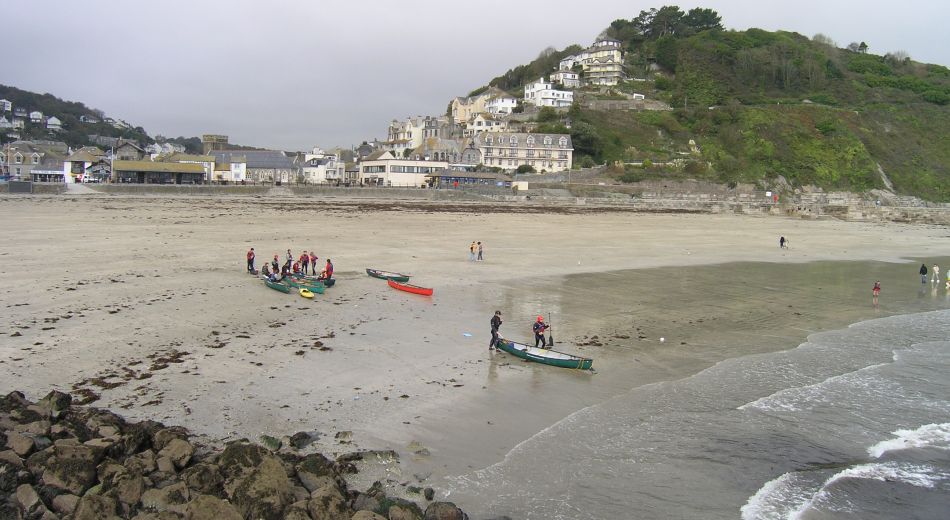 Tuesday, out first full day, thought we should explore. I had been talking to a lady about the area and she happened to mention that Millendreth beach was almost next door. This suddenly rang a bell with me. About 28 years earlier we had hired a chalet there when our oldest son was a few months old. Small world!! We had to go and have a look, it all seemed a bit rundown and the road down to the beach was very muddy, mainly because of building work. Having satisfied the nostalgia we carried onto Looe. The town is still has working fishing Port and has a fish market. As you wind your way through the town, you eventually get to the sea and quite a nice beach.
Our main reason for coming to Cornwall was to visit the Eden Project. From Looe, it is around 25 miles, although parts of the journey are quite slow. If you were certain to be making a visit it might make sense to think about buying your tickets in advance online as this will save queuing when you get there. The whole thing is built in a disused quarry and until you get up close, and through the ticket barrier, you would not know its there. The Biomes are certainly an impressive sight as you view them from the entrance, even more so when inside. To say the biggest one is the largest greenhouse in the world seems something of an understatement at 55 metres high! Its not just about tropical and sub tropical plants. As you walk towards the Biomes down through the terraces you will see all sorts of plants and even vegetables. Below the Biomes are large restaurants serving good value meals, there is also a coffee shop near the entrance. Its more Kew Gardens than Alton Towers and personally I think it makes an excellent day not to be missed if you are in this part of the country.
After a pretty full day at the Eden Project we took it easy the next day but in the afternoon decided to revisit another place from long ago, Polperro. I suppose this is typical of what you imagine Cornwall to be all about. You park at the top of the village, cars not encouraged to go into the village. For those that prefer not to walk there is an alternative, a horse drawn bus! We decided to walk, at least that way you have time to absorb your surroundings. At the end of its winding main street you arrive at a very pretty harbour. A nice place to sit a while and just watch the world go by, even if you are joined by a ruddy great seagull!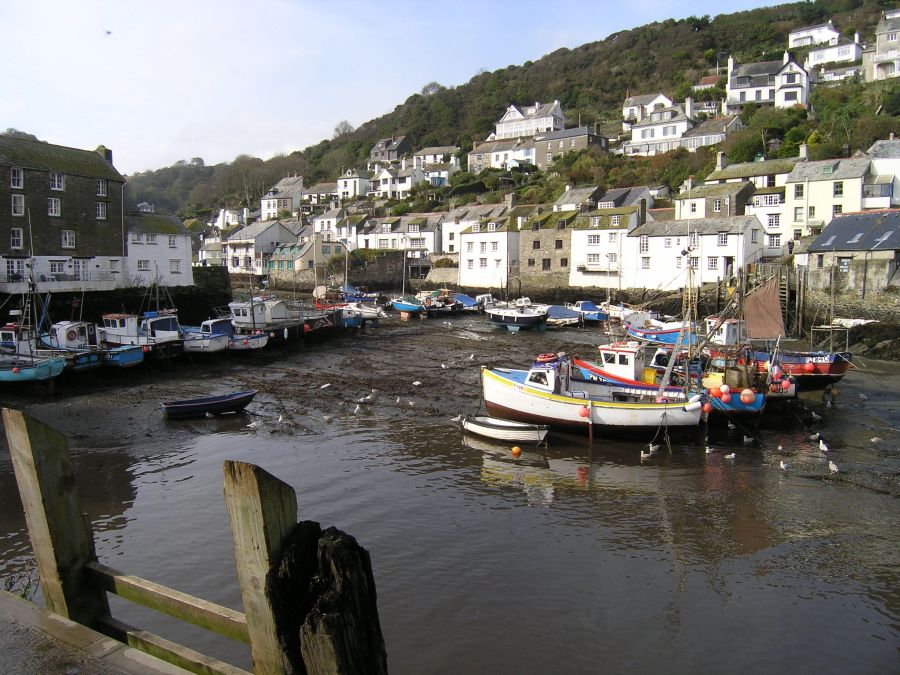 Another place we wanted to visit was the Lost Gardens of Heligan. These gardens are nothing like the Eden Project, although I understand they work closely together. Heligan is a much more traditional type of garden which includes a walled vegetable garden. Like the Eden Project its a place you can spend a day and it has good catering facilities and a garden centre. There are some nice walks around the estate and in one place there is a lovely view out to sea.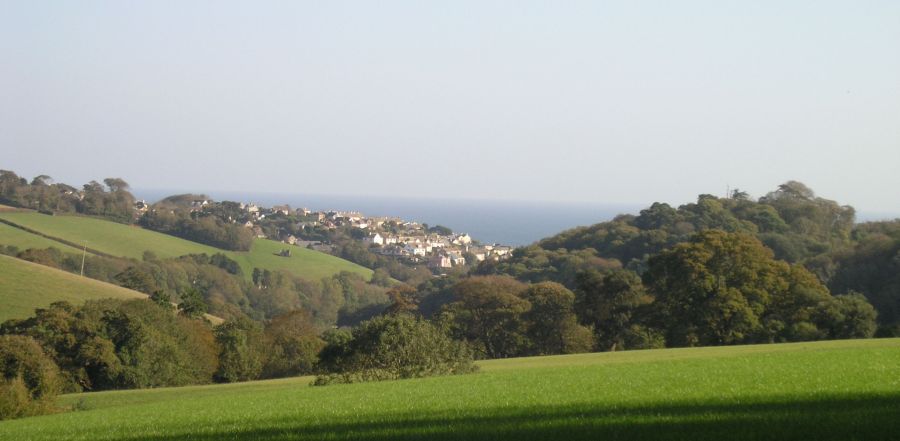 Working on the principle that a picture is worth a thousand words I have included thumbnails below, they can be clicked on for a larger image.
Our five day stay at Looe seemed pass by very quickly, although we could claim to have done quite a lot in those few days. The weather had been surprisingly mild given the time of year. Our moving on day was a Saturday, fortunately our journey to Burnham on Sea was not a long one and we got there around lunchtime. En route we stopped at a service station and parked next to two Cheltenham caravans.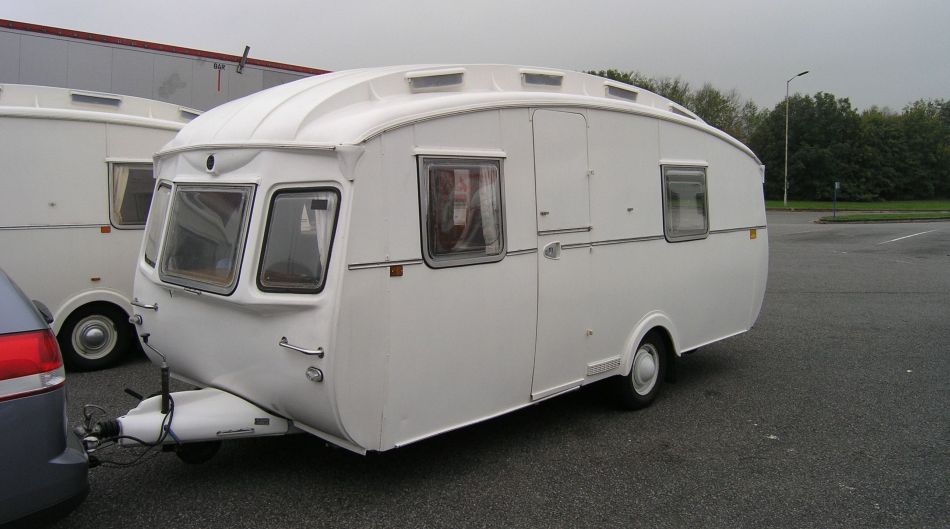 I was surprised how full the Caravan Club Hurn Lane site was, as were other commercial sites nearby. We had to drive round the site a couple of times to find an empty hardstanding. A lot were being used by motorhomes that had gone out for the day. Do wish they would use bigger signs or put them at the front of the pitch! After we had set up we walked to the beach which is about 15 minutes from the campsite. The sand goes on for miles but we did not go to the waters edge because of some ominous signs!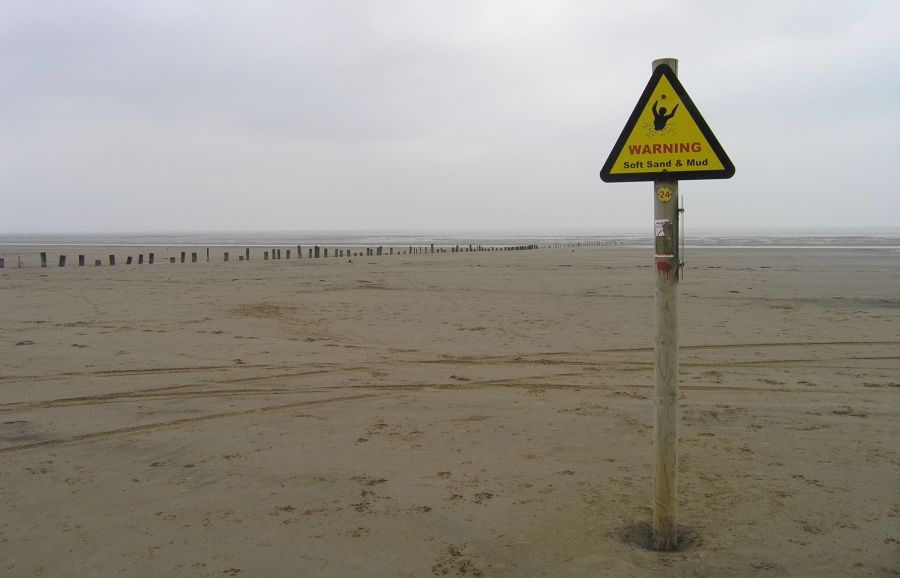 I am not sure what the beach is like for sunbathing but lots of people use it for ball games as the sand is quite hard. The beach is also used as a car park and there is the temptation to do a little offroading, although strictly within the rules of course!!!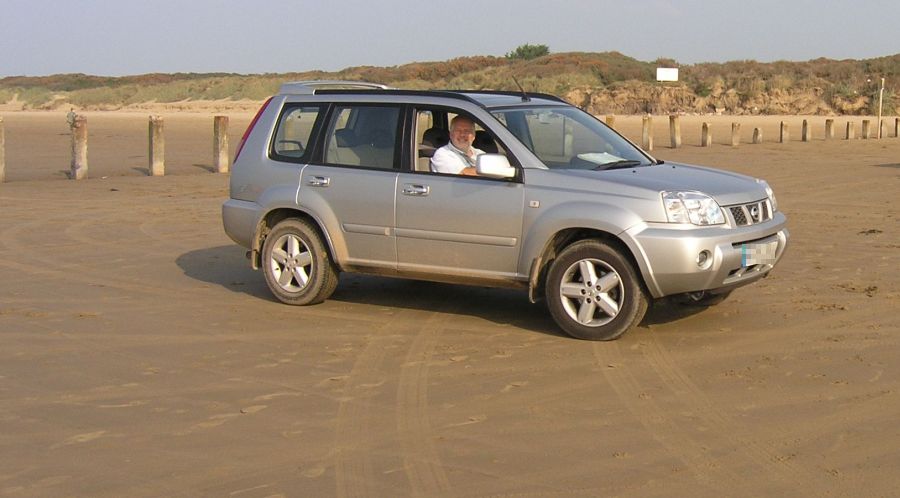 In driving around the vicinity of the campsite you are aware of, what must be, thousands of other tourers and statics on sites near by. Only a couple of miles from the site is Highbridge Caravans, if you fancy a new van or the odd accessory!
Monday was dull and wet so we decided to trek across to Street to visit the Clarks Village Outlet Shopping Centre. Not a bad place to go on a wet day and it should keep the ladies amused! We had wanted to have a look round Weston Super Mare but Tuesday started just like Monday so it turned into a drive round rather than a look round. From the car it looked like faded grandness, a bit like me, I think I would like it.
Final day and time to go home. The journey was not without incidence. On part of the M5 they had the hard shoulder coned off. The car ahead suddenly braked and swerved but carried on. It soon became clear why he swerved, there to the right of my lane was rather large cone, on its side. I braked and took the best avoiding action I could, within the limitations of caravan stability, but still managed to clip the pointed end of the cone which sent it into the middle lane. I had to carry on some way before I had a hard shoulder to pull onto. Fortunately there was no damage to either car or caravan. I was obviously concerned because I may have, totally unintentionally, caused a problem for middle lane drivers. When I asked what I should have done, a policeman on one of the caravan forums said that it was acceptable to ring 999 as other options were very limited, particularly with the hard shoulder coned off. Alternatively you can report such an incident using one of the emergency phones at the side of the motorway.
Fortunately we got home with no other incidents. It was also the last tow of the year so we will look forward to planning next year. Also it was our last trip with the X-Trail which has been a really good tow car and a practical vehicle. I hope the Sorento is worthy successor. Hope you have enjoyed reading about our trips. David and Margaret.