Teesdale Barnard Castle CMC Site, Barnard Castle, DL12 9BD, 01833637999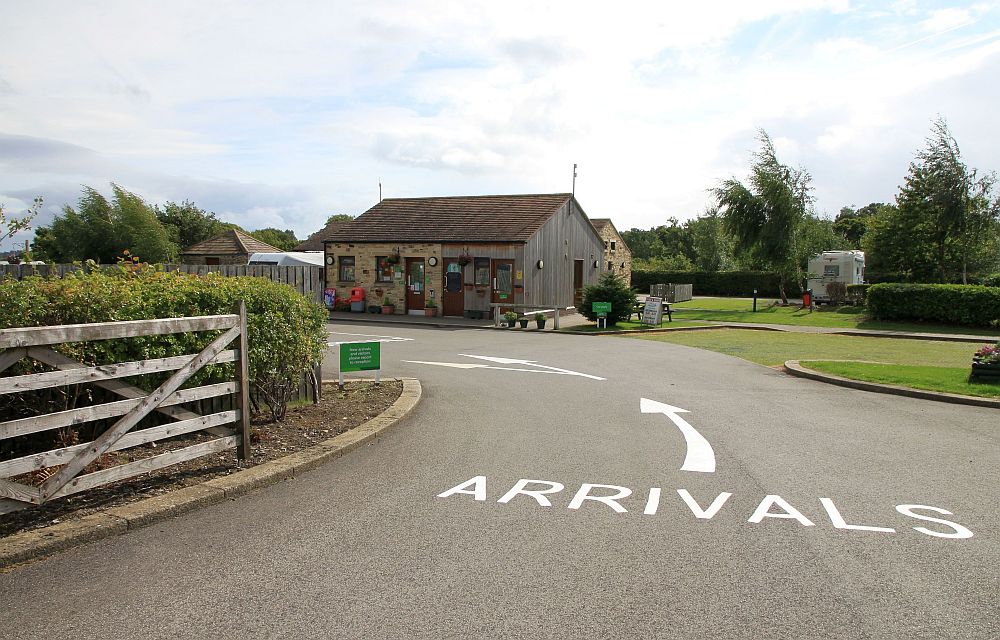 To Find Site:- Whilst access to the site through the town is perfectly possible it is probably best to avoid the centre of Barnard Castle if you can. From Scotch Corner follow A66 to Cross Lanes and turn right onto B6277 the site is about half a mile out of the town on the left. From the West take A66 to Bowes and then take A67 to the town and turn left onto the B6277.
This site is about three quarters of a mile outside the charming market town of Barnard Castle. It is a member's only site and is open from the end of February to the end of October. The site is set out along the B6277 and is terraced, although there seems little noise from the road. There are 76 hardstanding pitches including 8 serviced with fresh water and grey water disposal. Electric points are convenient to all pitches and are rated at 16 amps and use CEE17 blue connectors. The electric bollards have co-ax TV connections which are free to use but you need to provide your own cable. There is one centrally situated toilet block which also includes enclosed washing up, laundry and drying rooms. All facilities are of a very good standard. The motorhome service point is situated in front of the toilet block, unfortunately it still requires heavy drain covers to be removed. For children there is an adventure style playground. There is site wide WiFi although not all pitches have good coverage, best to check the map in reception, fortunately the 4G signal locally was quite good so I was able to use that. Reception which sells a few essentials and newspapers can be ordered. Next door is the information room with lots of leaflets on local attractions. A fish and chip van calls a couple of times a week.
The town of Barnard Castle is about a twenty minute walk from the site, although be warned there are some steep inclines! A bus service passes the site entrance and is on a request basis. Taxis are also available but try and avoid school times as they are usually very busy during those times! There are plenty of places to eat out in Barnard Castle. One of the main attractions of the town is the Bowes Museum which is well worth visit and reception will give you a discount voucher. The site can also be used as a base for exploring the upper Tees Valley. For shopping there is a Morrisons in the town.