White Water Park CMC Site, Tees Barrage, Stockton-on-Tees, 01642634880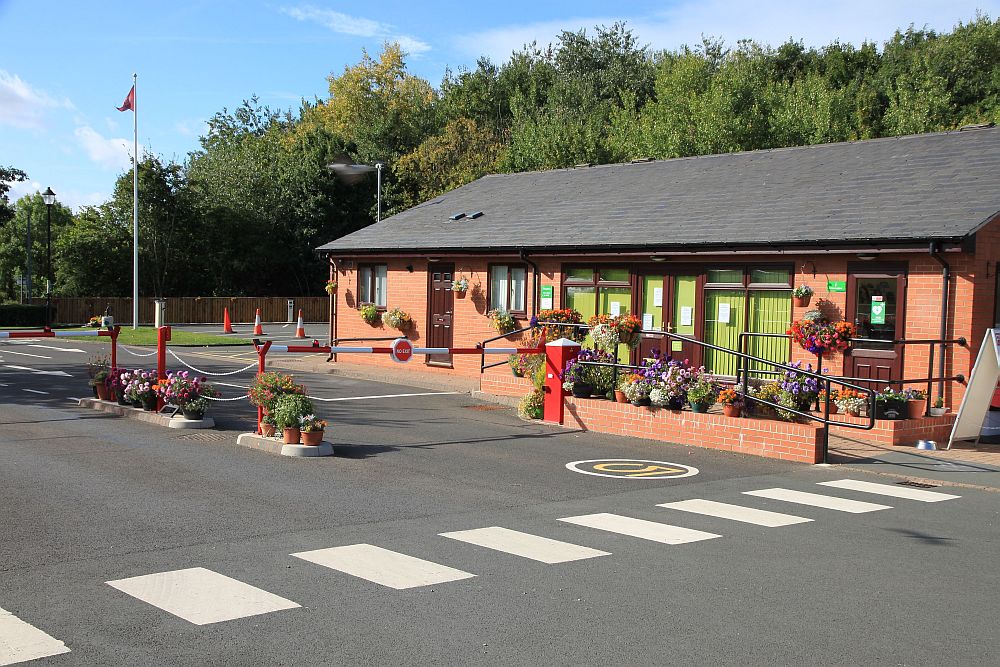 To Find Site:- Continue on A19 until junction with A66 and join this road heading west. At next junction leave A66 and follow signs to Tees Barrage. At roundabout take second exit and cross Tees Barrage. Continue and take first right signed for Premier Inn and campsite is a little further on left.
White Water Park is situated on the outskirts of Stockton on Tess next to the Tees Barrage International White Water Centre. The location is quite quiet being some distance from any major roads. The site is open all year and non-members are accepted. In total there are 97 pitches all on hardstanding. 21 of these pitches are serviced with fresh and waste water points. The serviced pitches seem quite generous in size and have privacy hedges. Electric points are convenient to all pitches and are rated at 16 amps using CEE 17 blue connectors. There is one large central facility block with toilets and showers of a high quality. Included in the block is a covered washing-up room, a laundry room and games room. In front of the block is an excellent motorhome water/waste point with a drive over open grid water dump. Service points are dotted around the site. Children are well catered for with a games room and a nice play area. Apparently there have been a few cases of unsecured bicycles being stolen from the site. There is a bank of bike lockers where bikes can be secured. There is site wide WiFi which whilst not fast seemed to work reasonably well. Likewise the 4G signal was fine. Reception sells a few essentials including milk and gas. Newspapers can also be ordered. This site also has a storage compound.
This site is ideal for exploring this part of the North East. It is also a handy site for those that don't want to take their own transport off site as there is a lot to do in the immediate area of the site. Tees Barrage International White Water Centre is virtually opposite the site entrance and the actual Tees Barrage just the other side of the course. There are quite a few off road cycling opportunities from the site including to Stockton on Tees and Middlesbrough. There is a printed guide in the information room on getting to the Transporter Bridge in Middlesbrough. For shopping the nearest supermarket to the site is ASDA which is less than half a mile away. Buses to Stockton or Middlesbrough are on the main road just across the ASDA car park. There are more buses from the other side of the Tees Barrage but this is a slightly longer walk. For eating out there is a Beefeater Restaurant next to the Premier Inn Hotel just across from the site entrance.